Almost heaven, West Virginia
Blue ridge mountains
Shenandoah river -
Life is old there
Older than the trees
Younger than the mountains
Growin' like a breeze

Country roads, take me home
To the place I belong
West Virginia, mountain momma
Take me home, country roads

All my memories gathered round her
Miners lady, stranger to blue water
Dark and dusty, painted on the sky
Misty taste of moonshine
Teardrops in my eye

Country roads, take me home
To the place I belong
West virginia, mountain momma
Take me home, country roads
I hear her voice
In the mornin hour she calls me
The radio reminds me of my home far away
And drivin down the road I get a feelin
That I should have been home yesterday, yesterday

Country roads, take me home
To the place I belong
West virginia, mountain momma
Take me home, country roads

Country roads, take me home
To the place I belong
West virginia, mountain momma
Take me home, country roads
Take me home, now country roads
Take me home, now country roads
Time for comments from family and friends
Letter from Paul Coolidge
<![if !vml]>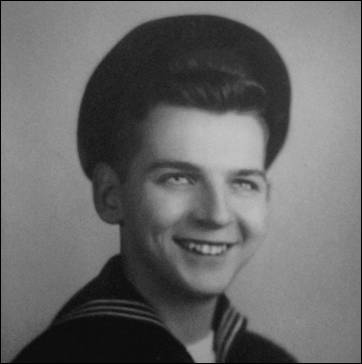 <![endif]>
<![if !supportLineBreakNewLine]>
<![endif]>
Psalm 23, King James version
            The LORD is my shepherd; I shall not want.
He maketh me to lie down in green pastures:
            he leadeth me beside the still waters.
He restoreth my soul:
he leadeth me in the paths of righteousness for his name's sake.
Yea, though I walk through the valley of the shadow of death,
I will fear no evil: for thou art with me;
thy rod and thy staff they comfort me.
Thou preparest a table before me in the presence of mine enemies:
            thou anointest my head with oil;
my cup runneth over.
Surely goodness and mercy shall follow me all the days of my life:
            and I will dwell in the house of the LORD for ever.
More comments from family.
The Lord's Prayer
    Our Father, Who art in heaven,
    Hallowed by Thy Name;
    Thy kingdom come,
    Thy will be done,
    On earth as it is in heaven.
    Give us this day our daily bread;
    And forgive us our trespasses
    As we forgive those who trespass against us.
    And lead us not into temptation,
    But deliver us from evil;
    For Thine is the kingdom,
    And the power and the glory,
    Forever and ever. Amen.
The Serenity Prayer
God grant me the serenity
to accept the things I cannot change;
courage to change the things I can;
and wisdom to know the difference.
Please join us for refreshments after the service.
Thomas Carroll Kauffman
Born: Davenport, Iowa November 7, 1927
United States Navy 1945-1946
U.S. Marine Corps, six days in 1948
B.S. Harvard University, 1950
Married Anne Winton Isom, 1953
Sons
Thomas Carroll Kauffman, Jr.
Peter Winton Kauffman
the late George Scriba Kauffman
James Otis Kauffman
Back to Family Links
Back to B-Mom.com